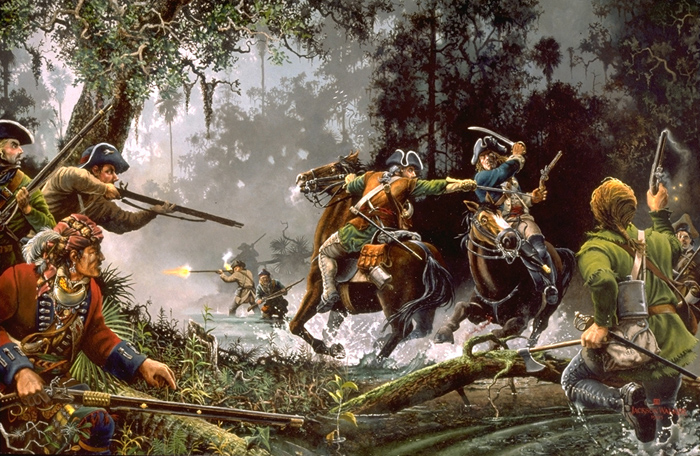 Patriots invade East Florida in hopes of capturing the colony and eliminating the British threat from St. Augustine.  The small and divided force is massacred at Thomas Creek as they retreat back to Georgia.  Meanwhile the fighting between Georgia's political leader, Button Gwinnett and Continental General Lachlan McIntosh leads to a duel.
Visit my site at https://blog.AmRevPodcast.com for more text, pictures, maps, and sources on this topic.
Book Recommendation of the Week: Lachlan McIntosh and the Politics of Revolutionary Georgia, by Harvey Jackson, III.
Online Recommendation of the Week: Button! by Stephen Colbert and Lin-Manuel Miranda https://www.youtube.com/watch?v=uhFeQSBZUSk