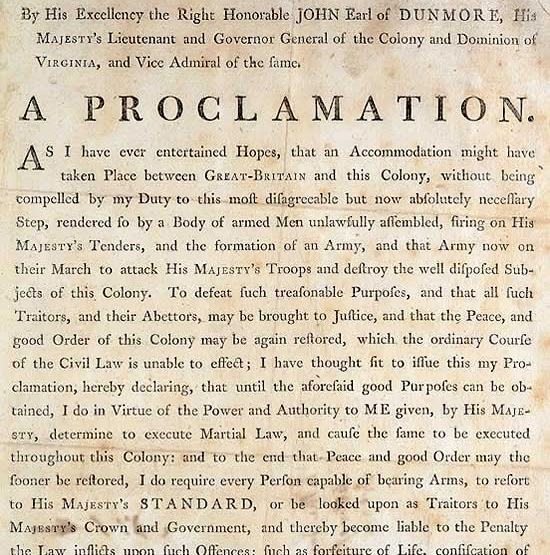 Virginia Governor Lord Dunmore proclaims that slaves who abandon their rebel masters and join the British army can earn their freedom.  Dunmore attempts to recruit a loyalist army of both black and white Virginians.  He fights a pitched battle at Kemp's Landing and Great Bridge.  Unable to hold land, his forces retreat to ships offshore.  At the end of 1775, the British also burn and abandon Norfolk.
In South Carolina, patriots attack and scatter loyalist militia around Ninty-Six i the western interior.  They also fight with naval forces supporting Royal Governor Campbell in Charleston Harbor.  Patriots succeed in forcing the navy to leave the colony as well.
Visit https://blog.AmRevPodcast.com for more text, pictures, maps, and sources on this week's episode.