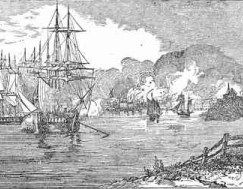 The British in Boston suffer through a miserable winter.  The Continental Army keeps them stuck in the city.  New England privateers make it extremely difficult to receive food and supplies from the sea.  Hundreds die of disease as everyone suffers greatly.  The British navy does little to provide assistance.  Its destruction of the village of Falmouth only enrages the Americans.
Britain recalls General Gage and Admiral Graves putting General Howe and Admiral Shuldham in charge.
Visit https://blog.AmRevPodcast.com for more text, pictures, maps, and sources on this week's episode.