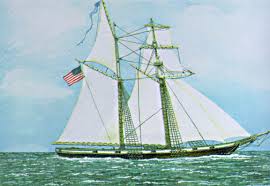 Following Benedict Arnold and Ethan Allen's capture of Fort Ticonderoga, Arnold seizes several ships and attacks Fort St. Jean in Quebec. With the captured ships, he forms his own navy on Lake Champlain. The British nearly capture Allen as he attempts to follow Arnold's raid and secure the fort.
As word of the men's exploits get back to officials in New England and Philadelphia, more moderate politicians replace both officers out of fear that their actions will prevent politicians from negotiating a settlement with London.
Visit my site at https://blog.AmRevPodcast.com for more text, pictures, maps, and sources on this topic.