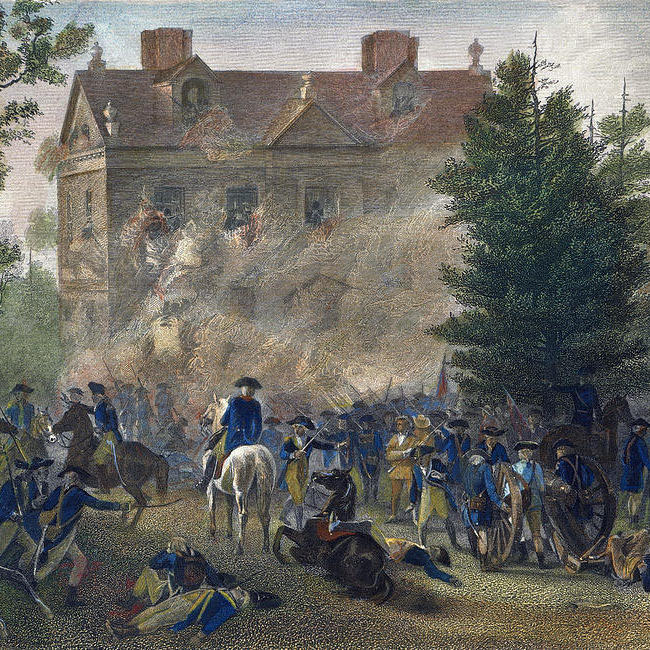 On October 4, 1777 the Continental Army attacks the main British Army at Germantown, several days after the British occupied Philadelphia.
General Washington attempts a complex four pronged assault on the British camp.  The attack falls part as units get lost in the heavy fog and the attackers turn their focus on taking a stone house on the edge of the battlefield.
This gives British forces time to rally and chase the Americans from the field.
Visit my site at https://blog.AmRevPodcast.com for more text, pictures, maps, and sources on this topic.
Book Recommendation of the Week: Harris, Michael C. Germantown: A Military History of the Battle for Philadelphia, October 4, 1777, Savas Beatie, 2020.
Online Recommendation of the Week: Lambdin, Alfred C. "Battle of Germantown." The Pennsylvania Magazine of History and Biography, vol. 1, no. 4, 1877, pp. 368–403. JSTOR, www.jstor.org/stable/20084306
Also: FounderOfTheDay.com https://www.youtube.com/channel/UCZ3Gi2ZE_1piyX4aZ83cLbg