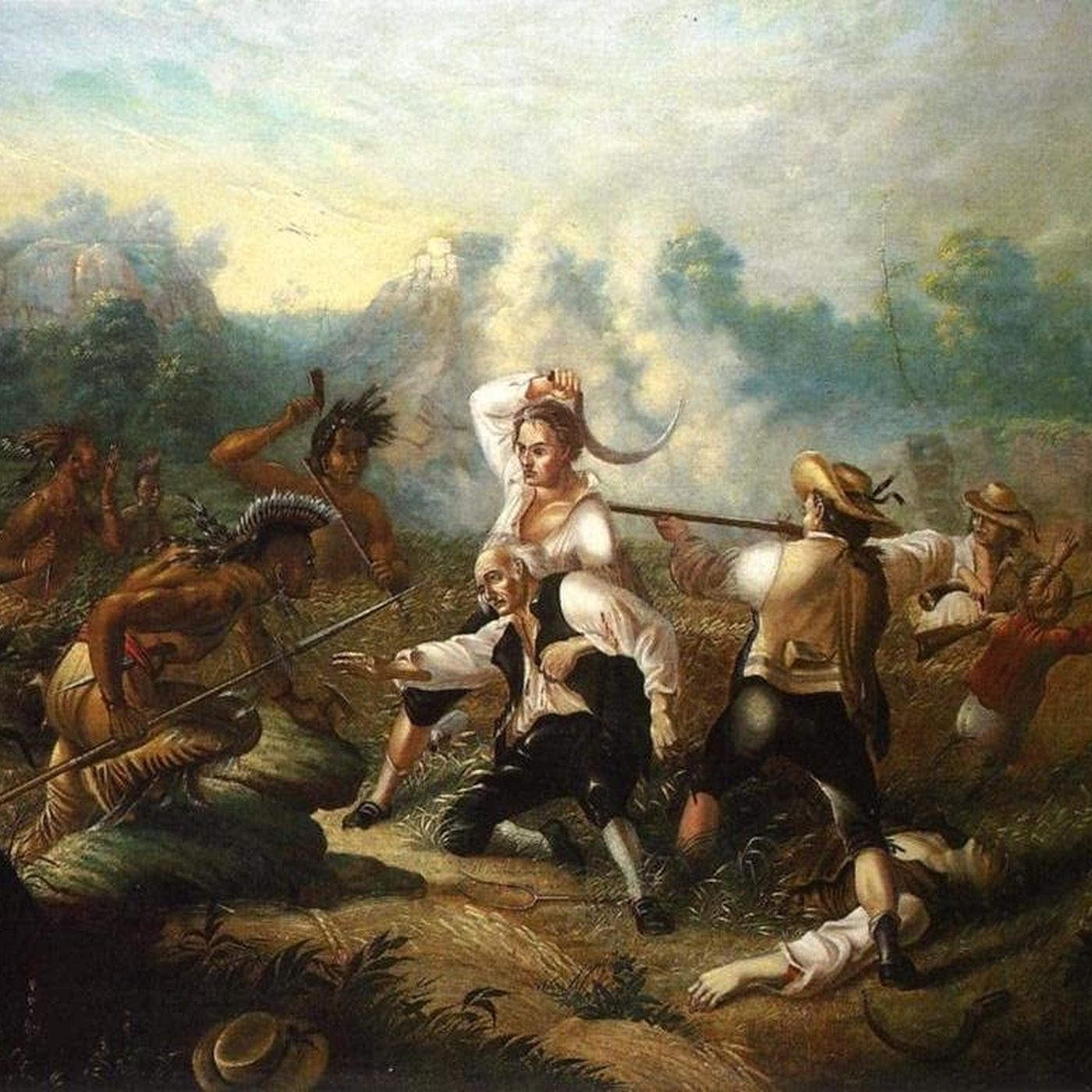 Colonel John Butler leads Butler's Rangers, along with various Iroquois warriors to the Wyoming Valley in what is today northeastern Pennsylvania.  At the time, the land was disputed between Connecticut Yankees who supported the patriots and Pennsylvania Pennamites who backed the loyalists.
With local Pennamite support, Colonel John Butler captures a Patriot fort.  An opposing patriot force led by Colonel Zebulon Butler (no relation) attacks the invaders.  The attacking patriots are quickly overwhelmed and take heavy casualties.  Those taken prisoner are tortured and killed during the following night.
Connecticut settlers end up surrendering four forts in the area and abandoning the Wyoming Valley to the loyalist Pennamites.
Visit my site at https://blog.AmRevPodcast.com for more text, pictures, maps, and sources on this topic.
Book Recommendation of the Week: Zebulon Butler: Hero of the Revolutionary Frontier, by Linda A. Fossler and James R. Williamson.
Online Recommendation of the Week: Hayden, Horace E. The Massacre of Wyoming. The Acts of Congress for the Defense of the Wyoming Valley, Pennsylvania, 1776-1778: with the Petitions of the Sufferers by the Massacre of July 3, 1778, for Congressional Aid, Wilkes-Barre Historical and Geological Society, 1895: https://archive.org/details/cu31924032753786
Follow the podcast on Twitter @AmRevPodcast
Join the Facebook group, or follow the Facebook Page for American Revolution Podcast. 
American Revolution Podcast mail list: https://mailchi.mp/d3445a9cd244/american-revolution-podcast-by-michael-troy
Support this podcast on Patreon or via PayPal.
Find more books at https://bookshop.org/shop