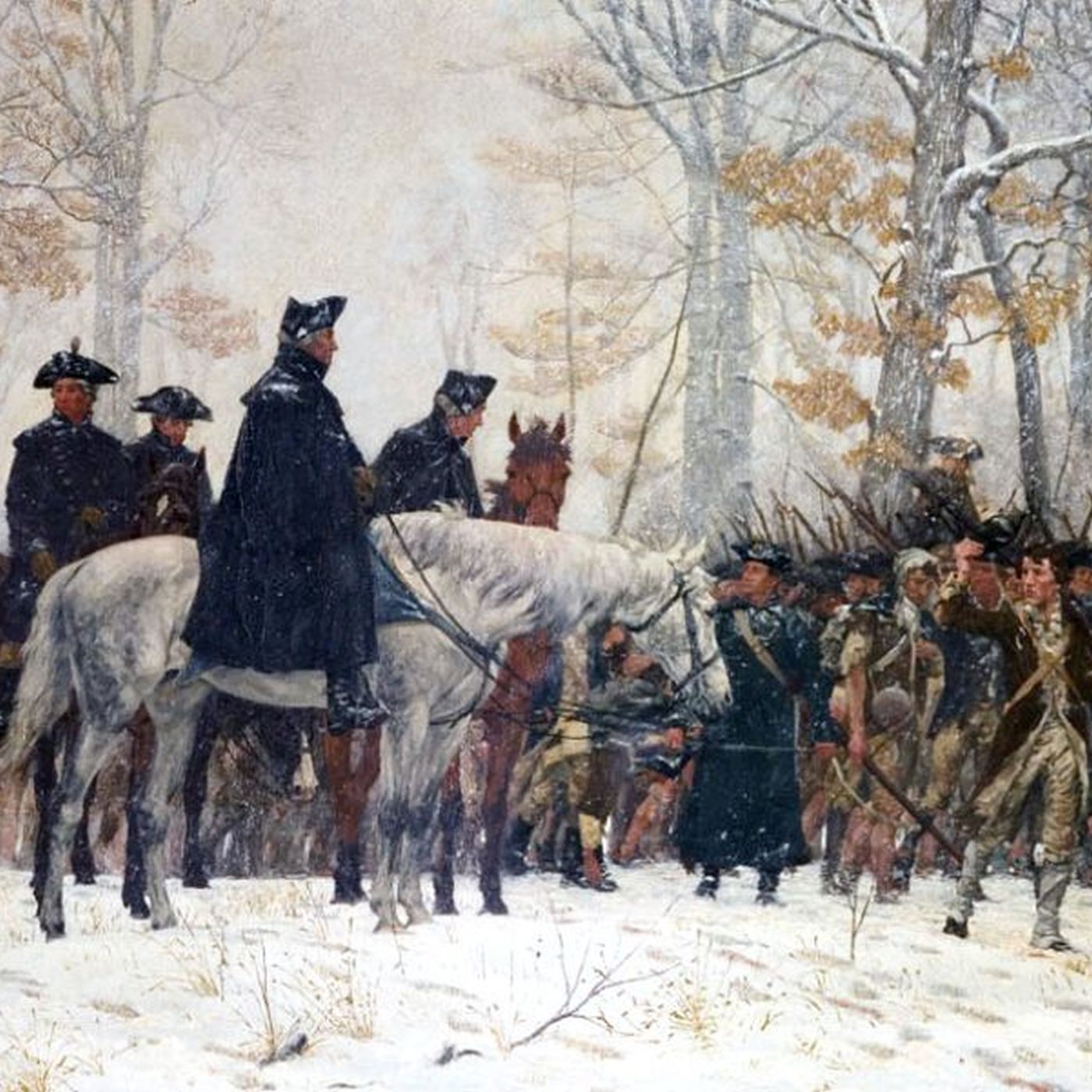 In the weeks following the battle of Germantown, the Continentals camp at Whitemarsh, only a few miles from the British lines.  There, they set up defenses and prepare for another battle.  Washington deploys Alexander Hamilton to see Horatio Gates in NY, in an attempt to get Gates to send reinforcements.  The army also tries and cashiers Gen. Adam Stephen following accusations from Germantown.  Congress orders the Continental Navy to sink several ships on the Delaware river to prevent their capture.
After several weeks, the British army advance on the Continentals at Whitemarsh, but find the lines too well defended. After the British return to Philadelphia, the Continentals move into winter quarters at Valley Forge.
Visit my site at https://blog.AmRevPodcast.com for more text, pictures, maps, and sources on this topic.
Book Recommendation of the Week: Alexander Hamilton, by Ron Chernow.
Online Recommendation of the Week: Whitemarsh; an address delivered before the Pennsylvania society of Sons of the revolution at Whitemarsh, Montgomery County, Pennsylvania, June 19, 1909, by Charles Henry Jones, https://archive.org/details/whitemarshaddres00jone_0
Contact me via email at mtroy.history@gmail.com
Follow the podcast on Twitter @AmRevPodcast
Join the Facebook group, American Revolution Podcast: https://www.facebook.com/groups/132651894048271
Join the podcast mail list: https://mailchi.mp/d3445a9cd244/american-revolution-podcast-by-michael-troy