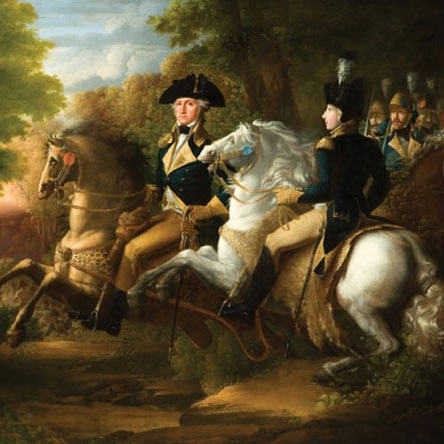 General Washington sets his defenses along Brandywine Creek, hoping to prevent General Howe's advance on Philadelphia.  
Howe sent his Hessians under General von Knyphausen against the Continental lines.  At the same time Howe marched his regulars further north where he crossed the creek and marched against the Continental right flank.
The Continentals put up a good fight against the British assault before being forced to retreat.  A rearguard action by Nathanael Green allowed the Continental army to make its escape.
Visit my site at https://blog.AmRevPodcast.com for more text, pictures, maps, and sources on this topic.
Book Recommendation of the Week: Harris, Michael C. Brandywine: A Military History of the Battle that Lost Philadelphia but Saved America, September 11, 1777
Online Recommendation of the Week: Some account of the British army, under the command of General Howe; and of the battle of Brandywine, on the memorable September 11th, 1777, and the adventures of that day, by Joseph Townsend. https://archive.org/details/someaccountofbri00town